Buxton nature walks, exquisite Opera house and Buxton Carnival
In the beginning of July, I sent my son off to England to refine his football skills at a development summer camp.
As a parent, I wanted to stay within hailing distance, but also yearned for a slice of idyllic English countryside. So, I decided to find my own little haven in Buxton in the Peak District.
Buxton, nestled in Derbyshire County, is a charming town steeped in Roman history and serves up quite a scenic feast with its historic buildings and stunning landscapes.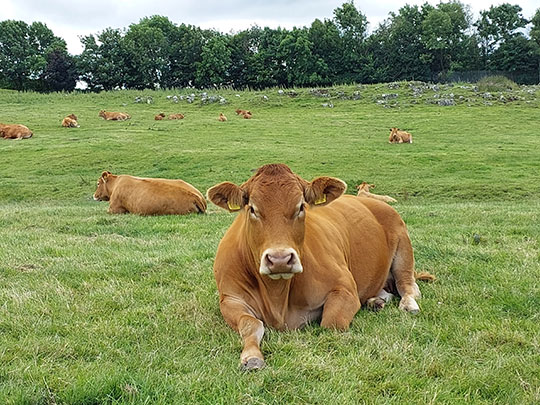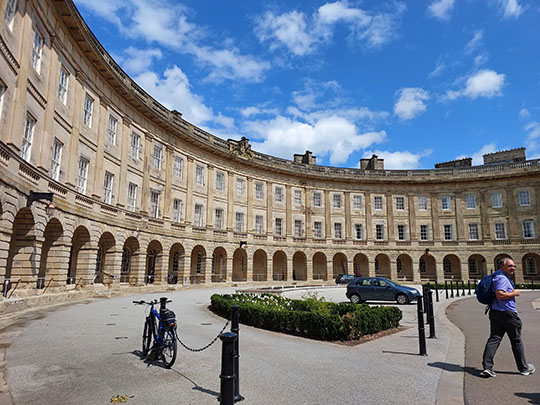 Traveling alone as a woman can have its worries, but I felt incredibly safe in Buxton and throughout Derbyshire County. I had the freedom to roam the green fields, stumble upon storybook-like stone cottages, and soak up the English country vibe.
Along the way, I met the friendliest folks who called me "Love" on every occasion, and encountered quite a few cheerful dogs, ducks, cows, sheep, and horses.
Buxton Hilbre, a friendly, family-owned B&B, became my home base for the duration of my stay. It was the perfect base for exploration, whether by bus or on foot.
You might ask, what's there to do in a place like this? As it turns out, quite a bit.
I loved strolling to Solomon's Temple, Buxton Country Park, the Viaduct, and around town and the old center. The view from Solomon's Temple? Picture miles of green stretching to the horizon, with sweeping views of the countryside.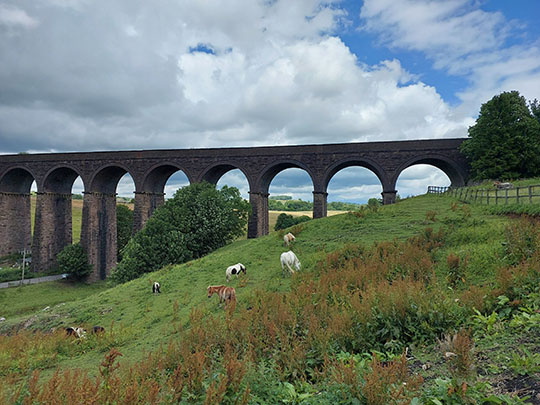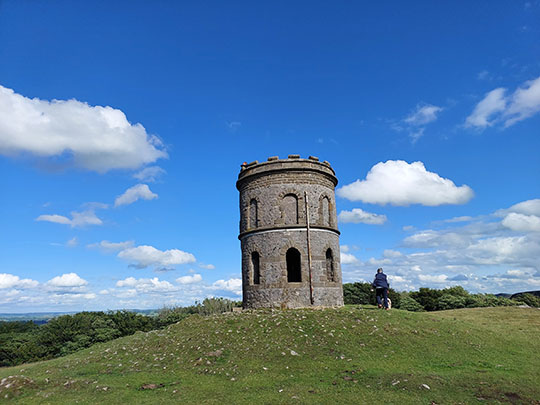 Luck had me visiting during the first week of July when the Buxton Carnival and the Fringe Festival were on, so there was no shortage of entertainment.
I got to see a musical called "The Land That Might Have Been" at the historic exquisite Buxton Opera House. It's based on the letters of the famous author Vera Brittain, who grew up in Buxton — a beautiful way to learn more about the history of the area.
While musicals aren't typically my thing, this one managed to sweep me off my feet. The compelling story, the songs, and dances, as well as the amazing production were deeply moving and left a lasting emotional impact.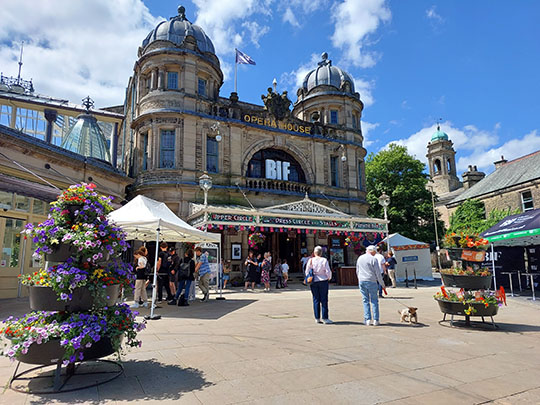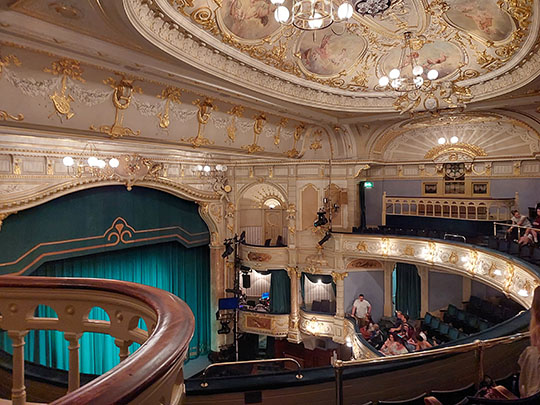 And to cap it all, there was the Buxton Carnival — a display of good old-fashioned English family fun. The parade was a blast, and the live music truly heartwarming.
(As you can see in the video)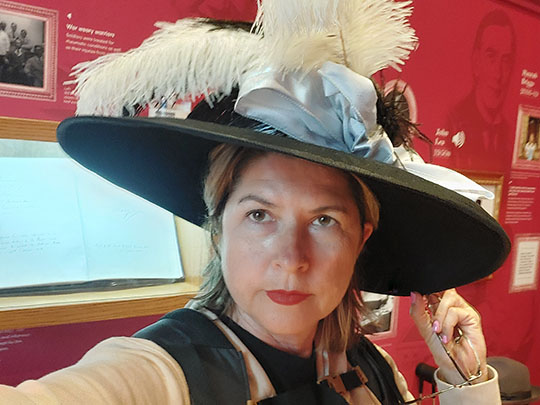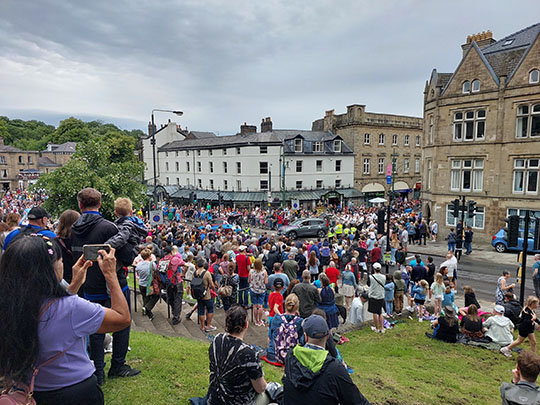 Read Derbyshire part 2: Chastworth, Bakewell and Castleton >>