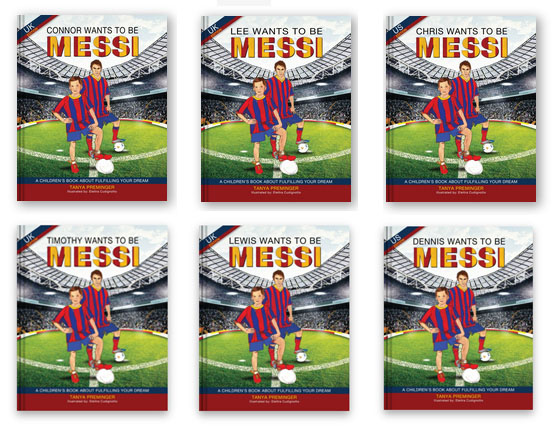 I stopped the personalization service for "Sean Wanys to be Messi".
The demand was high, but I could not automate the process so I gave it up.
But, If your kids name happens to match a past order - the book can be reprinted.
So if your name is
CAILIN,
CHRIS......
DENNIS,
KENZIE,
LANDON,
LEE,
LEWIS,
LUCA,
LOUDON
or
TIMOTHY
– you are in luck! Click on your name to get your personalized soccer book.