Munnar tea plantations, goats and elephants in the wild, and an ancient martial art.
For accommodations in Munnar, I took my driver's suggestion and stayed outside of the village in the Wild Elephant Resort. It was a charming villa in the jungle, with views of tree tops, misty mountains, birds chirping, a swimming pool, and a tree house.
Visible from my room's balcony, a 10-minute walk away, was the Viripara waterfall. We strolled there through the tea plantations.
The next morning, we took the "shortcut" road to Munnar. Though narrower than the national highway (a winding two-lane road), it had been recently rebuilt and was in safe condition. The nature around us was gorgeous—rolling hills adorned with tea plantations (which all used to be forests—cut down by the British, mind you), lush jungle, clear streams, huge colorful flowers, small authentic farms, and shrines.
In fact, when we reached Hill Station Munnar, I was disappointed to see that the town itself did not possess the charm of the villages we passed on our way.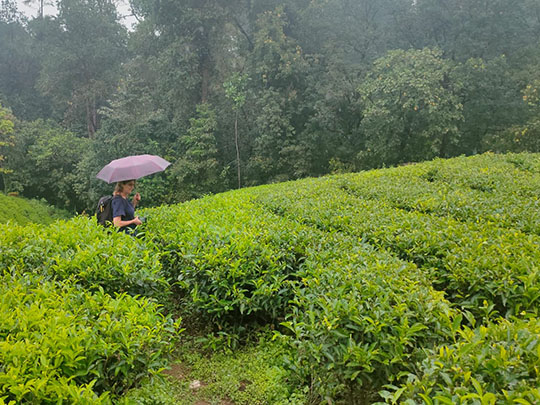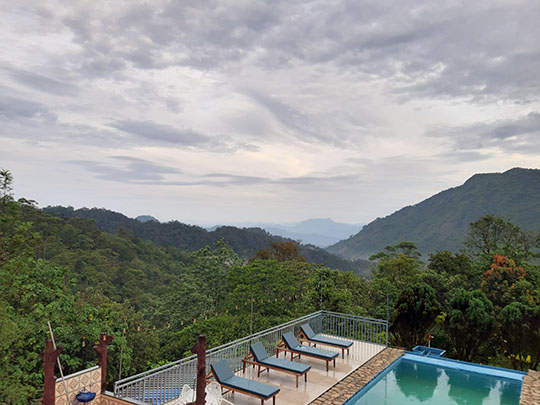 Goats of Eravikulam National Park and elephants in the wild
Munnar is a good base from which to visit many attractions in the area, one of which is Eravikulam National Park, also known as Rajamalai Park, famous for the breed of wild goat that lives only there. I worried that it would be crowded, as some reviews online warned, but I was lucky with very short waits for the tickets and for the bus. The bus was a 20-minute ride through beautiful scenery (I was lucky to get a picture before the clouds arrived), during which we saw the local goats from the bus windows. The walk up and down the mountain was nice; it's an easy stroll for the whole family—there is only one trail. There should be more trails in this park!
The next attraction near Munnar was Mattupatti Dam. I joined a nice Indian family of a father with three beautiful young daughters in colorful dresses for a speed boat ride on the lake. They were on a holiday from the neighbor state of Kerala to Tamil. I love the beautiful saris and dresses in India! I was told that each state has its own unique traditional colors and styles.
After that, we drove to a place where the driver said we could see wild elephants from the road. I was thrilled—this was my biggest wish for this trip, to see elephants in the wild, in their natural habitat.
As it happened, we saw four elephants: two mothers with two babies. They grazed peacefully in the meadow. I was in awe of these magnificent animals. They are known to be highly intelligent animals with complex emotions, feelings, compassion, and self-awareness.
It is amazing to me that there are still wild elephants. Their existence is threatened constantly by loss of habitat and illegal poaching. In fact, the reason the elephants were so visible in this area was because it is their only passage from one side of the forest to the other. I hope India will do what is necessary to keep as many of them thriving in the wild as possible.
The location is marked in Google Maps as "Elephant Crossing."
I could have watched them all day, but I had to rush to the Kalaripayattu martial arts show.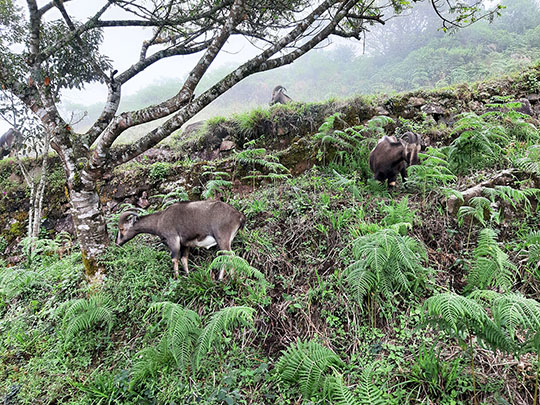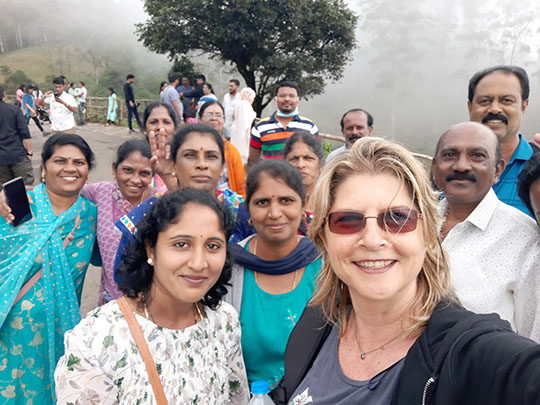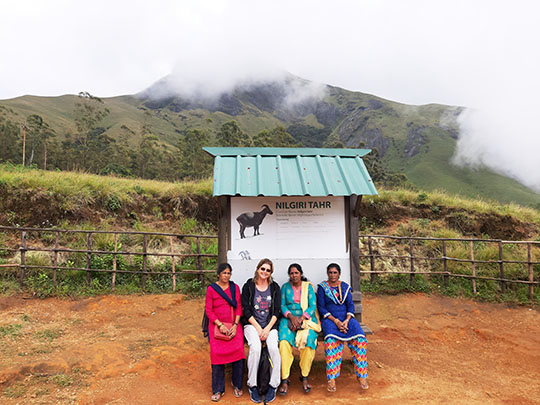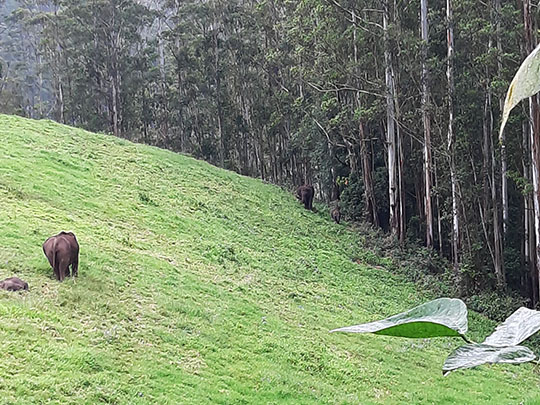 Ancient Indian martial arts and butterflies
As a martial arts fan, I was excited to learn about Kalaripayattu, which had been unknown to me. This is an old traditional martial art that originated in this region circa 600 BCE, and according to legend, was taught to the school's grand master by the god Shiva himself. It has elements of Yoga, Kung Fu, and dance. In the show, the warriors performed fight scenes with daggers, sticks, spears, and fire.
http://kalarikshethra.com
Last but not least was a nice stroll in the Thattekad Bird Sanctuary.
Yes, of course it takes the right timing and luck to get to see birds and butterflies in their natural habitats, since they are not in nets or cages in the reserve. We saw mainly butterflies. The nice gardener and his wife took photos with me and explained that the garden and the park contain flora that attracts the butterflies and birds.